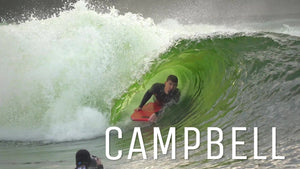 The BBD Rider Team Bodyboarding at the Wave in Bristol
Watch the Bodyboard-Depot rider team SHREDDING The Wave in Bristol.
Featuring Iain Campbell, Matt Sharman, Phill Underwood, Tom Catten, Kalle Tallon and Cerven Cotter.
Also featuring Ben Keast, Alex Edmunds, Jared Visick, Aaron Withers and Rick Grubb. Some of the best of British bodyboarding. Enjoy.
---