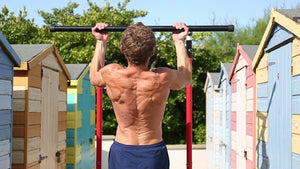 How to get fit for bodyboarding
Bodyboard-Depot Team Rider Matt Sharman takes us through a basic strength and conditioning circuit for bodyboarding.
Notes for the workout:
1. Perform each exercise in order
2. Complete 3-5 rounds
3. Take 1-2 minutes rest between rounds
4. Maintain good form throughout
5. Lighten load if too much i.e. knee press ups instead of full press ups
6. If you feel unwell at any stage stop
Filmed by Clare James. 
---