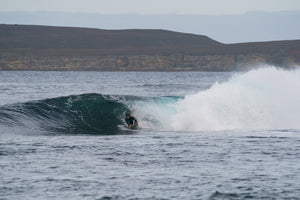 Mission Scotland
Mission to Scotland
A few weeks ago, Bodyboard-Depot team rider Matt Sharman drove up to the north coast of Scotland with videographer TJ Hughes.
With further Covid-19 restrictions impending, Matt and TJ decided that the 800 mile (1287 km) 16 hour drive was worth the average looking chart.
The boys ran into Eldred Hawke and a few of the Cornish boys, scored some fun waves, then made the epic mission home.
Watch the boys get a few in the Mission to Scotland video.
Riders: Matt Sharman, Eldred Hawke and Chris Bray.
---